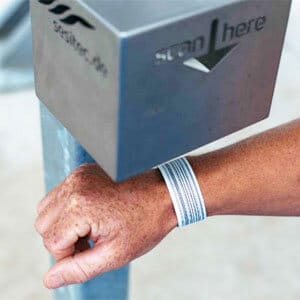 We have many different Tickets available for riding at Perth Wake Park. From introduction lessons, single use hourly or day tickets to full memberships and season passes. Check out our options below. Tickets can be bought online or at the Park and every ticket has a use-by date of 3 years from the date of purchase. Check these out below.
Bookings aren't required to ride at the Park. Just come down during our opening hours, your time starts from the first time you scan in.  
All tickets include a mandatory helmet and buoyancy vest. Also included is a basic wakeboard or kneeboard. Please note these are NOT for use on any obstacles. Obstacle wakeboards are available to hire at the park at an additional cost, pricing can be found here. You are welcome to bring your own wakeboards to use on the obstacles. These must have any fins removed and proper boots. Perth Wake Park is not responsible for any damage caused by the use of our obstacles. Wetsuits can be hired at the Park at an additional cost.
Every person must have signed a Perth Wake Park Waiver before riding at the Park. To save time when checking in, we recommend this is done before you arrive. Click HERE for more details.

The recommended minimum age is 10 years old for the Main Lake and 6-8 years old for the Beginner Lake. This is a guide only and is based on the individual child and water competence. Our minimum age is 6 years old. We also have special kids sessions when the main cable runs at a slower speed. Check out our Calendar and Latest News.
All prices are listed in Australian Dollars and are subject to our terms and conditions of sale.