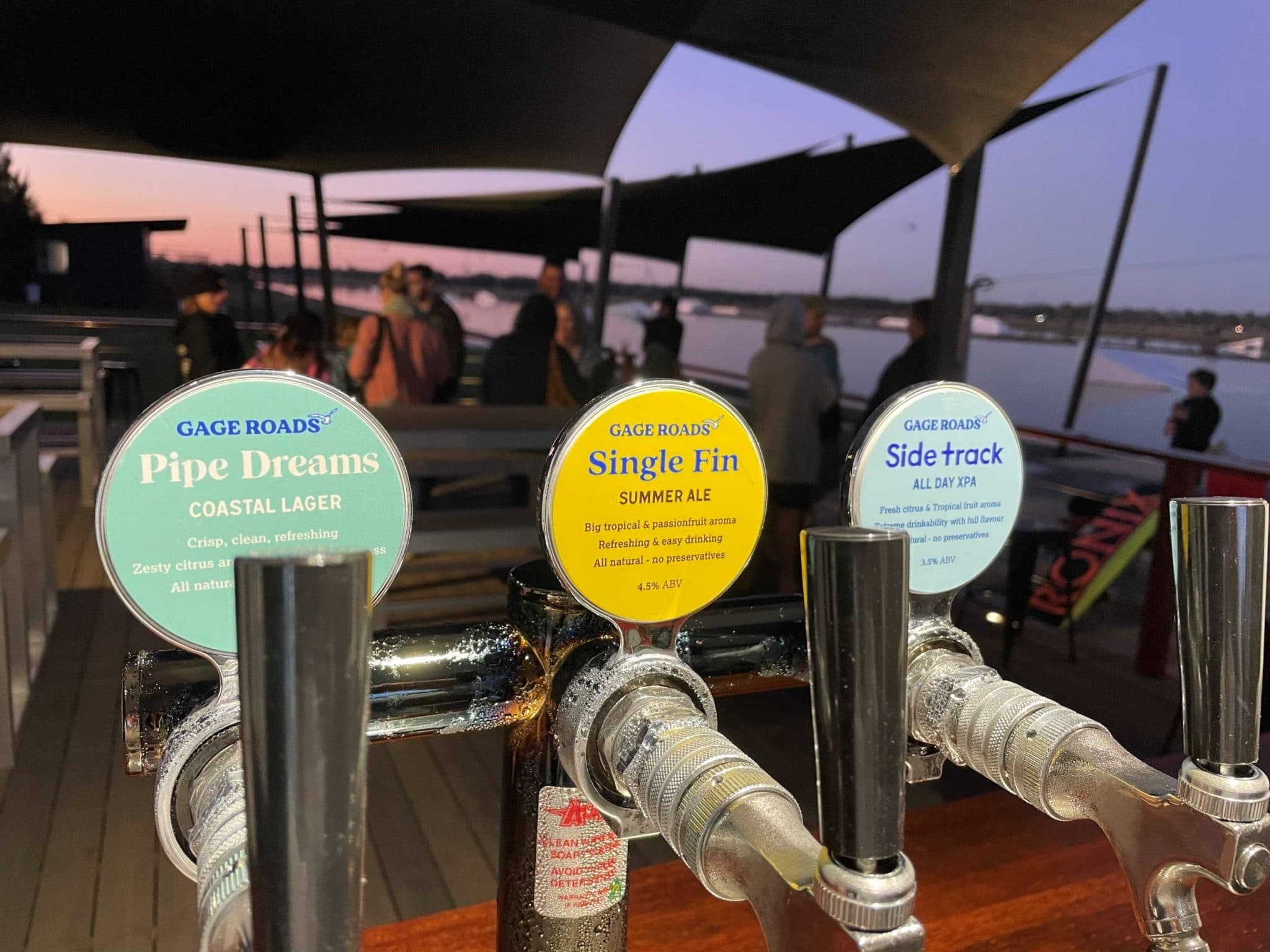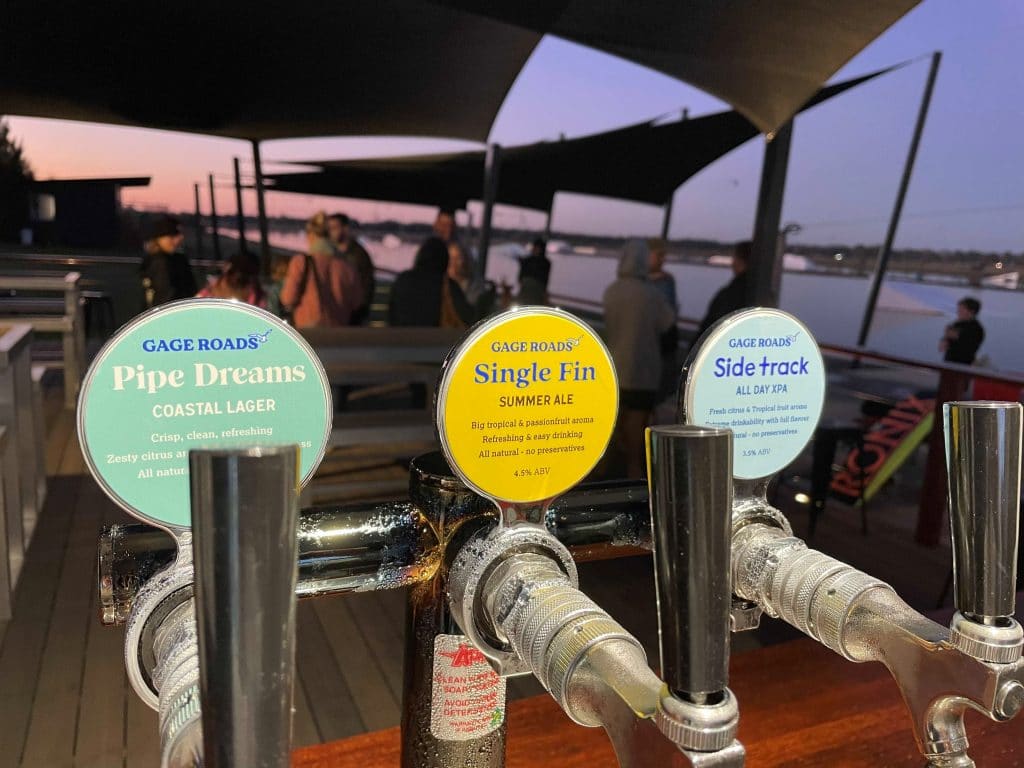 The NEW PWP Bar and Deck is a great place to relax, enjoy a drink and watch the action.  Located at the north end of the building, the deck is protected from the sea breeze and covered with large shade sails.  It provides ample seating for small or large groups of people and overlooks the kickers and the front straight of the cable to take in all the thrills and spills on the Park.
We have a range of Gage Roads beer on tap available in multiple glass sizes, speciality cans and a selection of wine.  Opening times are the same as the Park opening so grab a drink before the end of the day to avoid disappointment. Please note, the amount of people allowed in the deck area is limited by our licensing.
The full café menu is available to order in the Bar decking area.
To stay up to date with specials and PWP cafe and bar news, follow us on Instagram
By entering the PWP Bar deck, you accept and will adhere to the following PWP Bar rules:
You must be over 18 to enter the bar deck area unless accompanied by a parent or guardian at all times
No alcohol is permitted outside the deck area
You CANNOT ride after consuming alcohol. Your band will be cut off and you may be required to be stamped
No rowdy, rude or disrespectful behaviour will be tolerated. PWP reserves the right to refuse entry at any point at our sole discretion
No smoking is permitted inside the deck area
Please leave all wakeboarding equipment outside the deck area
We have 3 of the most popular Gage Roads products on tap.
The full café menu is available in the Bar area.
Enjoy a drink whilst checking out the Park action directly opposite the kickers.